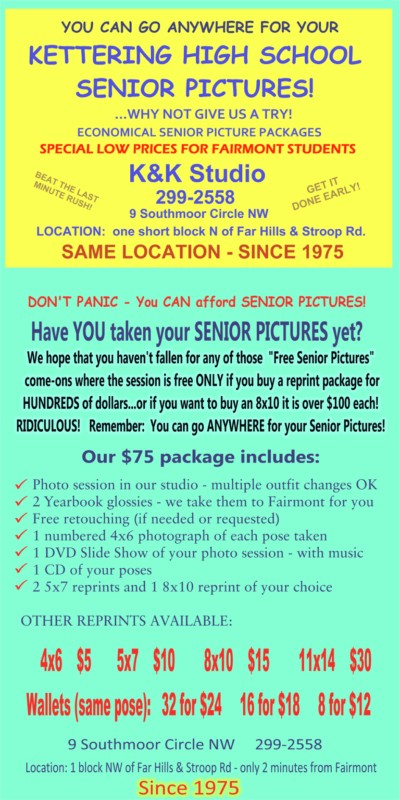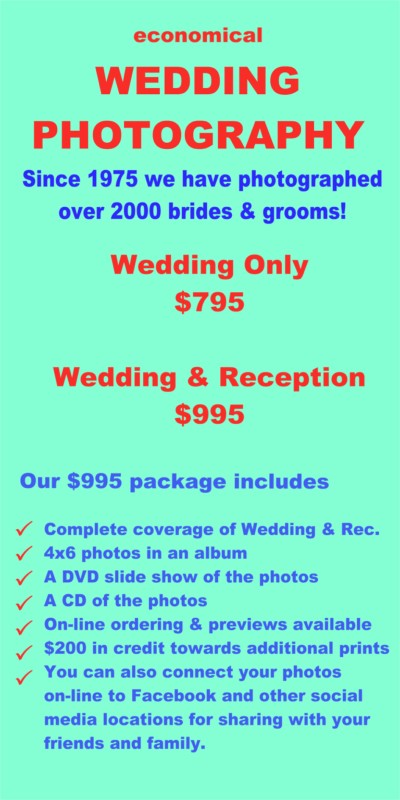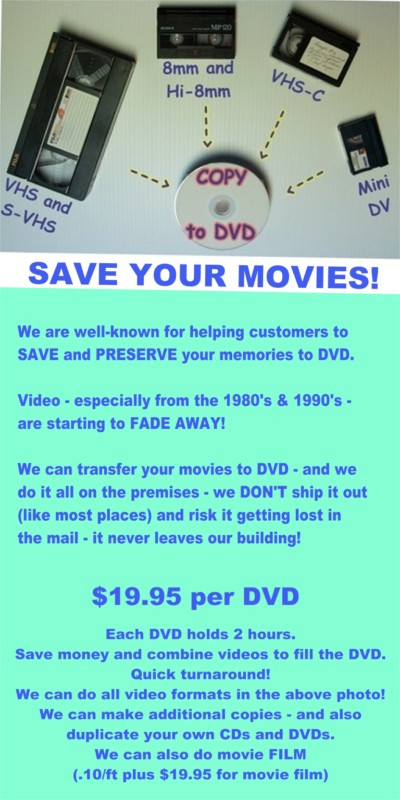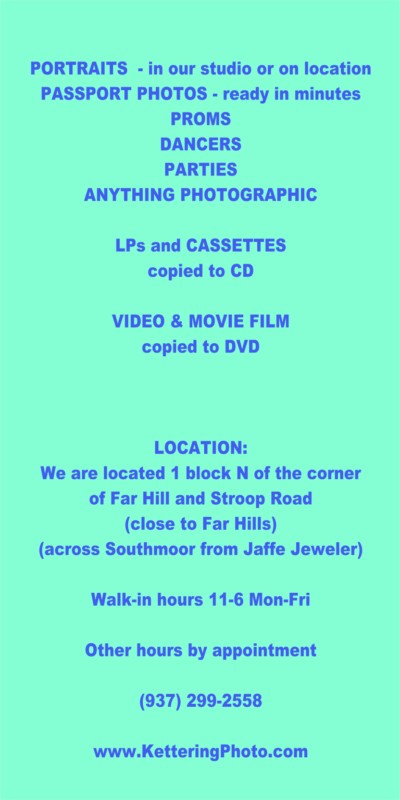 WEDDING PHOTOGRAPHY

Since 1975 we have photographed over 2000 Brides and Grooms - including some celebrities
(remember the kid in A Christmas Story who froze his tongue on the pole? We did his wedding in Hollywood in 2002!)

$995 PACKAGE: Complete coverage at wedding and reception.
$795 PACKAGE: Wedding coverage only.
Please call for more details regarding what is included in your wedding coverage.




SENIOR PICTURES
for Kettering Fairmont High School

Special Fairmont price: $75.00 includes:

Photo session taken in the studio - and (weather and season permitting) photos taken outside at Hills & Dales park.
Multiple outfit changes OK - no limit (within reason, naturally) on number of outfit changes.
All reprints are retouched and fixed up as needed or requested.
2 Yearbook Glossies (we take them to the Yearbook Department for you).
1 8x10
2 5x7
1 numbered 4x6 of every pose.
1 watermarked CD of every pose.
1 DVD slide show of all of your photos.
1 Web Site where your photos can be viewed, reprints ordered, and connected to Facebook (if desired) and other social media sites.

Additional reprint prices:

8x10 $15
5x7 $10
4x6 $5
wallet specials: 8 for $12, 16 for $18, 32 for $24.
Other sizes also available.